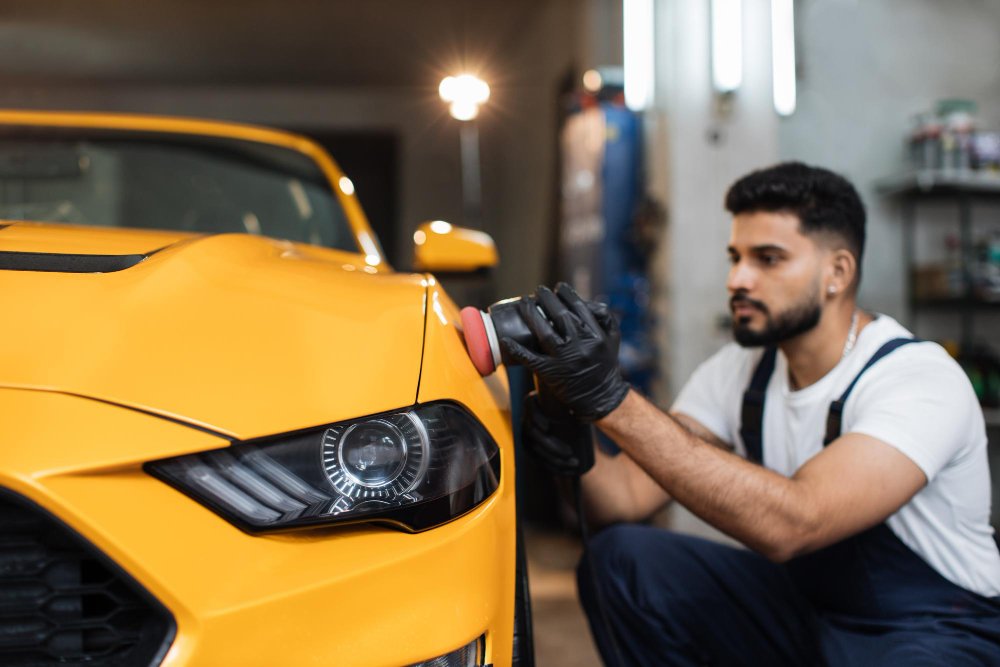 A shiny and new-looking car wins public appreciation and makes you feel excited to ride in. Also, it can get you a reasonable sale price if you want to sell it. Car detailing is the art that can give your car a whole new look.
Car detailing is a precise, detailed and time-consuming activity that restores your car into a new one and, at times, much better than a new one. Let's explore the details of car detailing, what it is, its types and why you should consider it.
Types of Car Detailing
When it comes to car detailing, there are five types, each varying in details of service quality.
Standard Exterior: Standard exterior car detailing includes all activities to ensure a crystal-clear outer look of the car. All are added to standard exterior car detailing, from general hand-washing to clay painting, polishing and finishing, and cleaning tyres and rims.
Standard Interior: This is inclusive of cleaning the interior of the car. The standard interior is all about cleaning the dashboard, wiping mats, cleaning mirrors, deodorising and disinfecting the car.
Restorative Detailing: It is a little bit expensive and focuses on restoring the exterior of your vehicle. The mechanic wipes out all the scratches, shines the fading paint and gives finishing to generate a new look. This takes several days.
Full Car: Full car includes both interior and exterior detailing.
Show-Car Detailing: This type of detailing is effective for high-end cars and is very expensive.
 What's Included in Exterior Car Detailing?
Exterior car detailing is all about maintaining the exterior look of the car:
Exterior Wash and Dry: Washing and drying consists of cleaning the car's exterior using specialised products.
Paint Claying: Paint claying is done after washing the car. It removes any contaminants left after washing the car and helps give a smoother surface for polishing the car.
Polishing: Polishing is all about buffing the car's exterior to eliminate small scratches and swirls on the surface.
Sealing or Waxing: This is the final step. It's all about giving the car a shiny look at the exterior.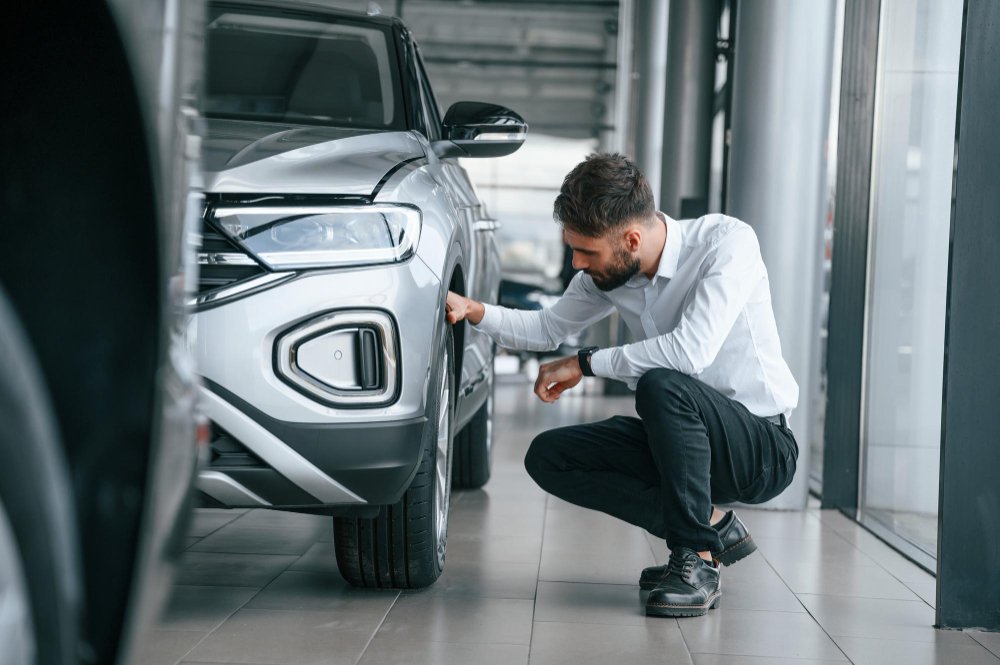 Packages Offered in Car Detailing
The detailing packages offered by various car mechanics vary in their details as per the needs of the car owners; however, below are some of the packages offered generally:
New Car Protection: Primarily for new cars, this involves cleaning all the contaminants, paint enhancement and final exterior surface protection.
Paint Enhancement: Paint enhancement includes giving single to multiple layers of paint depending upon the requirement. It gives a mirror-like shine to the car.
Maintenance Package: Maintenance packages include a thorough clean-up and ensure that the "freshly detailed look" lasts longer.
Ceramic Coating: It is a protective coating applied on the paint, wheels and glass and offers protection for up to 5 years.
Why is Car Detailing Important?
Car detailing can be important for many reasons:
It helps to maintain the sparkle of your car for a longer time by restoring its original look
Dirt, debris and contaminants affect the shine of the paint. Detailing and waxing help the paint to shine and ensure further protection from contaminants.
Car detailing ensures that your engine is free of contaminants; thus, it keeps your engine running smoothly.
By giving a new look, detailing extends your car's resale value, generating more revenue for you.
Car detailing removes contaminants that damage the car's leather, vinyl, chrome and paint. Hence, it helps extend the life of the car.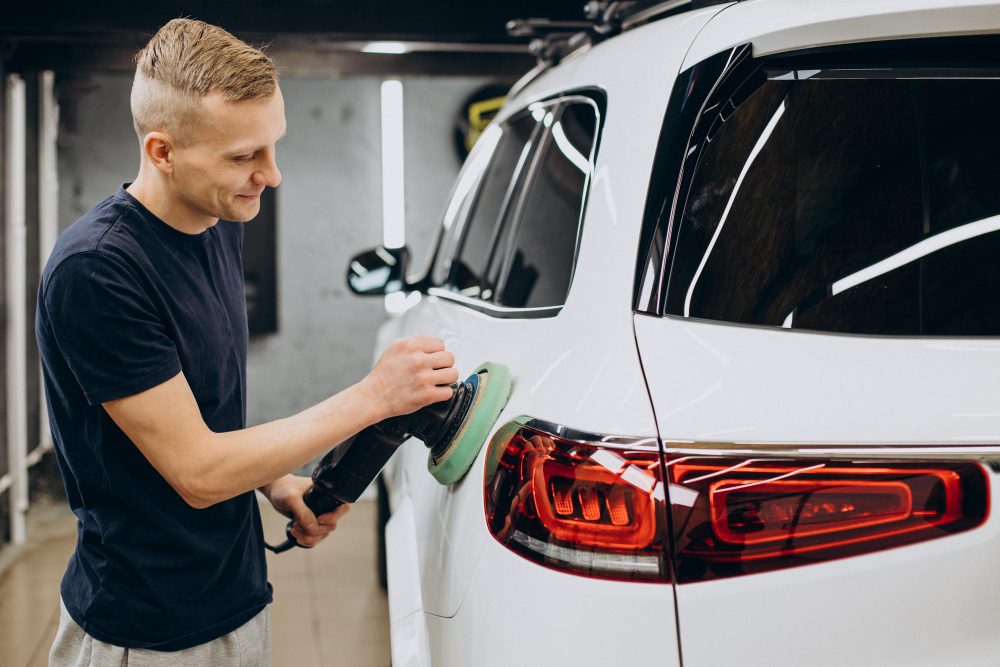 Things to Consider
Car detailing is all about maintaining the car's look, which includes washing, enhancing the car's paint and waxing to ensure protection. However, there are some conversations regarding detailing.
When washing the car for detailing, use a safe cleaning method. Don't use abrasive tools, sponges or brushes, as these can cause micro-scratches on the exterior.
Try using wash mitts and good quality car shampoos to ensure a neat yet safe clean.
To dry the wash, use micro-fibre towels to keep the paint intact.
Contaminants like tree sap and road tar are not cleaned by washing. These can be cleaned by using physical or chemical decontamination. Chemical decontamination involves applying chemical sprays to remove tar, whereas physical decontamination uses automotive clay to wash spots to give a shining look.
Detailing is destined to restore the car's appearance but does not involve repair work.
Conclusion
Car detailing is a comprehensive art that not only maintains the shine of your car but also restores its original look, makes it efficient in functioning and extends its life.
Can't Find the Answer? Not to worry! Get in touch and we will be happy to answer any questions you may have.